It's all OK at Coral with a free £10
Posted on
I was pleasantly surprised to receive an email from Coral this weekend, having not used my account for a wee while, offering me a free £10 bet without even the need to deposit or make a qualifying bet!

Of course I gladly took them up on that, as it would be rude not to! Thankfully, with the aid of our Oddsmatcher, I'd secured a £7.64 risk-free profit in the time it took to boil the kettle. The lesson from all this is to make sure you have your current email address logged at all your bookmaker accounts, even if you don't use them, as every so often you'll get a nice little welcome back offer in your inbox.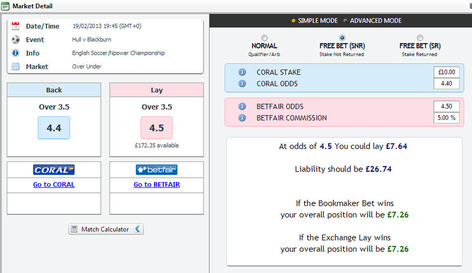 If you haven't joined Coral yet, then even better as their introductory free bet offer is one of the best at £50! What are you waiting for!