Another £35 risk-free and hassle-free!
Posted on
Don't miss out on this terrific opportunity of a £50 free bet available for all tonight at Bet365 - if played the risk-free way, this should make you a tidy profit of around £35.
Full details below, and don't forget to use our Oddsmatcher to find the closest matches before kick-off. You can also manually input your free bet - best done at half time - by manually adding the close match odds you've found (best to be above 4) into the SNR calculator;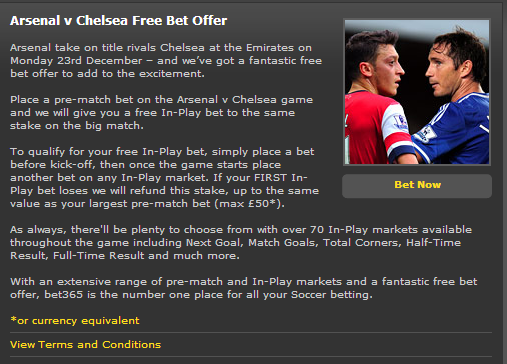 Terms and conditions apply - see website for details.